Episodes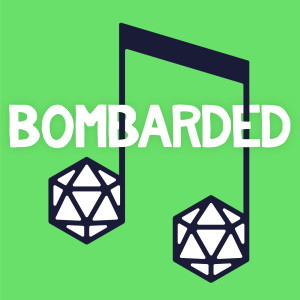 Monday Jun 01, 2020
Monday Jun 01, 2020
Transcript: We're postponing this week's episode to next week, and that's because we believe there are other people you need to be listening to right now. We at bomBARDed stand with Black Lives Matter, and we encourage everyone to find ways to help in the movement that's happening across our nation. There are many fantastic Black creators in our sphere of both Tabletop gaming and music, and we highly encourage you to seek them out and show them support in whatever way that you can.
You can also show your support by donating to some of the organizations [below], and as we said on social media this past weekend, all of our sales on all of our music platforms in the month of June are going to be donated to the North Star Health Collective. We're also going to be matching the sales we had in May and donating those to them as well.
However you choose to show your support, please take care of yourselves, take care of others, and stay strong. Talk to y'all next week.
Campaign zero - Creating policy solutions to end police violence in America: https://www.joincampaignzero.org
Black Visions Collective - Community support in MN: https://www.blackvisionsmn.org
Know Your Rights Camp - Legal defense for those in need: https://www.knowyourrightscamp.com/legal
Community Bail Fund - Find and support a local bail fund: https://secure.actblue.com/donate/bail_funds_george_floyd
North Star Health Collective - Providing medical support on the streets of MN: https://www.northstarhealthcollective.org/donate
#blacklivesmatter
Comments
(1)
To leave or reply to comments, please download free Podbean or
If I were you I would not side with blm (however I do agree that George Floyd was murdered.)