Episodes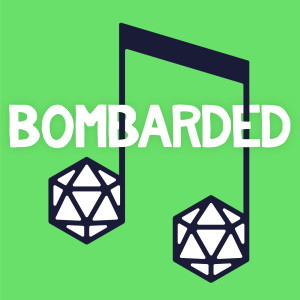 Tuesday Jul 27, 2021
Tuesday Jul 27, 2021
In this third and final episode of the "Summer Songs" Songwriting Summer Series, we get in the Olympic Spirit and pass the baton to create a good, old fashioned relay song! Check it out to find out more, and if you just want to skip to the tune, the timestamp for the relay song we made in this episode is 4:15.
Our Die Hard Dice promo code is " bomBARDed " so if you need dice and/or dice accessories, use that code at checkout to save 10% on your order!
Episode 74 will be out on August 10. Thank you so much for joining us and stay safe out there!
https://www.patreon.com/bombardedcast 
@bombardedcast #bardcast