Episodes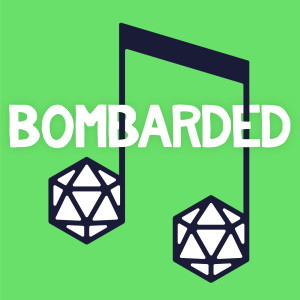 Tuesday Jun 01, 2021
Tuesday Jun 01, 2021
Welcome to the first installment of the "Summer Songs" Songwriting Summer Series! For this episode, each of us are tasked with creating a song in the Garage Band iOS app while following some rules to make things a bit more interesting. Check it out to find out more, and if you just want to skip to the tunes, here are the timestamps:
Goodrich's song ("Robot Summer"): 7:56
Kyle's Song ("Memories"): 12:19
Ali's Song ("Come Along [Song of the Summer]"): 16:42
Spurrier's Song ("The Ballad of Guy Taylor"): 22:54
CW for alcohol, death - 22:54
Also, THE BARDIC DREAMING FAN ZINE IS OUT NOW! Check it out and thank you so much to everyone who worked on it and put it together. It freaking ROCKS!!
Our Die Hard Dice promo code for the month of June is " BombardJune " so if you need dice and/or dice accessories, use that code at checkout to save 10% on your order!
Episode 72 will be out on June 15, and Episode 2 of the "Summer Songs" Songwriting Summer Series will be out on June 29. Thank you so much for joining us as always and stay safe out there!
https://www.patreon.com/bombardedcast 
@bombardedcast #bardcast
Comments
(1)
To leave or reply to comments, please download free Podbean or