Episodes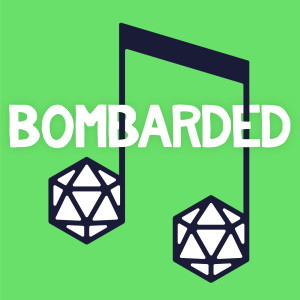 Monday May 30, 2022
Monday May 30, 2022
Hey everyone! So with the ending of our first campaign, we thought it would be a good idea to revamp our Patreon and add a bunch of stuff to it! We talk about all the stuff we're adding (beginning June 1), and as usual we close it out with a song. Check out our Patreon for more details and to become a patron and thank you so much as always, everyone!
Don't forget, our Die Hard Dice promo code " bomBARDed! " will save you 10% on your order, so if you need dice and/or dice accessories, use that code at checkout!
The organization we are donating to this month is the Texas Equal Access Fund, so check them if you'd like to help us support them!
Also, Chaos Sauce Volume 9 and OST Volume 9 will be out sometime in July, so be on the lookup for updates regarding that. Thank you as always and stay safe out there!
https://www.patreon.com/bombardedcast 
@bombardedcast #bardcast