Episodes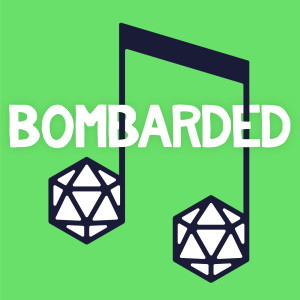 Tuesday Mar 15, 2022
Tuesday Mar 15, 2022
The bards have a tough call to make, and hopefully it's the right one because this is their 11 o'clock number! The final crescendo! The penultimate….well you get the idea. No time to dilly-dally, it's almost time for the finale!
Don't forget, our Die Hard Dice promo code " bomBARDed! " will save you 10% on your order, so if you need dice and/or dice accessories, use that code at checkout!
Episode 88 will be out on April 5 and that's going to be the FINALE!!! It's been an absolute blast, but Episode 88 will wrap things up for this campaign! We are going to be doing a mailbag episode on April 19 though, so if you have any questions for us, feel free to drop us an email at bombardedcast (at) gmail dot com. Deadline for submissions is April 14 and we'd love to hear from you! Thank you as always and stay safe out there!
https://www.patreon.com/bombardedcast 
@bombardedcast #bardcast