Episodes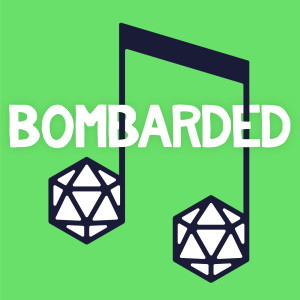 Tuesday Dec 14, 2021
Tuesday Dec 14, 2021
It's time for Chaos Sauce and company to move out towards their ultimate destiny. An extraordinary being of legendary and untold power beyond comprehension waits for them and calls to them in the night. A mythical voice declaring one name, and one name only...
The organization we are donating to this month is The Ascension Arts Project, so check them if you'd like to help us support them!
Our Die Hard Dice promo code " BARDcore " will save you 15% on your order until December 20, so if you need dice and/or dice accessories, use that code at checkout!
NEXT WEEK on December 21, we're going to be posting the first of two non-story episodes while we take a break for the holidays, so be on the lookout for a fun Lindby holiday recital from Goodrich and Spurrier. The second non-story episode will be on January 4, and we'll resume our regular schedule with Episode 83 on January 18.
Thank you so much for joining us and stay safe out there!
https://www.patreon.com/bombardedcast 
@bombardedcast #bardcast