Episodes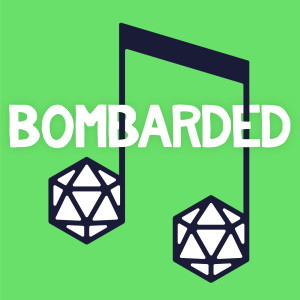 Tuesday Nov 30, 2021
Tuesday Nov 30, 2021
Yes indeed, just another relaxing day before going after the cult. Super chill. No bad vibes. Absolutely. Yeah.
Don't forget to like and retweet the post for this episode and follow us on Twitter for a chance to win 30 Bard Bucks for our shops as well as a set of metal Dice from Die Hard Dice! We'll announce the winners next episode!
Our Die Hard Dice promo code " BARDcore " will save you 15% on your order until December 20, so if you need dice and/or dice accessories, use that code at checkout!
Episode 82 will be out on December 14 and Episode 82 and then on December 28 and January 4 we're going to be posting a couple of fun non-story episodes while we take a break for the holidays.
Thank you so much for joining us and stay safe out there!
https://www.patreon.com/bombardedcast 
@bombardedcast #bardcast