Episodes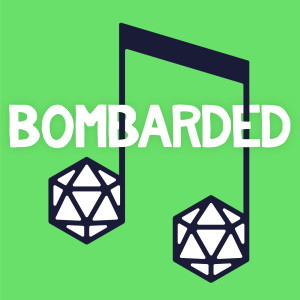 Tuesday Sep 21, 2021
Tuesday Sep 21, 2021
Zoltara and the Voxmorts have a score to settle with Monoxys, so hold your applause because we're only in between movements and this piece ain't over yet!
Our Die Hard Dice promo code is " bomBARDed " so if you need dice and/or dice accessories, use that code at checkout to save 10% on your order!
Episode 77 will be out on October 5 and Episode 78 will be out on October 19. Thank you so much for joining us and stay safe out there! 
(and as mentioned in the middle bit, a cut of Episode 75 without the Monoxys vocal effects can be found HERE)
https://www.patreon.com/bombardedcast 
@bombardedcast #bardcast