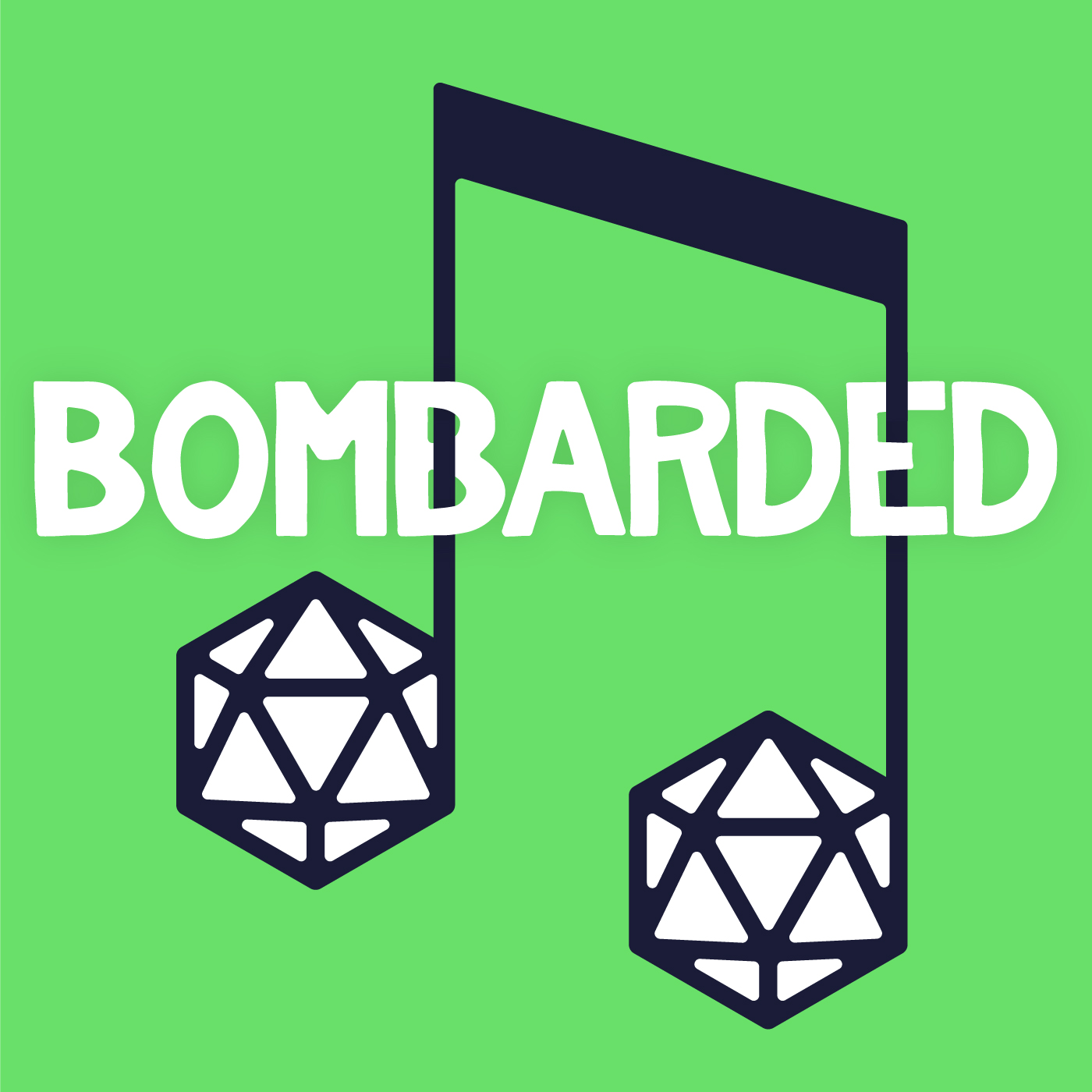 Greg leads our bards to an audience with Monoxys because that's a great idea! Everything is fine! Really! No need for concern.
The organizations we are donating to this month are Refugee Services of Texas and The Afiya Center, so check them out if you'd like to help us support them!
Our Die Hard Dice promo code is " bomBARDed " so if you need dice and/or dice accessories, use that code at checkout to save 10% on your order!
Episode 76 will be out on September 21 and Episode 77 will be out on October 5. Thank you so much for joining us and stay safe out there!
https://www.patreon.com/bombardedcast 
@bombardedcast #bardcast