Episodes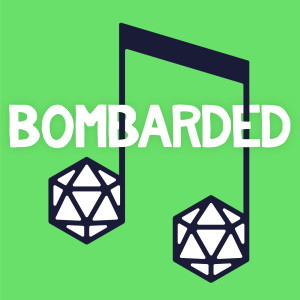 Tuesday Aug 10, 2021
Tuesday Aug 10, 2021
Two Gregs diverged in a vault, and the bards -
They take the Greg less traveled by,
Will that make all the difference? Find out in today's episode! And don't forget to follow us on Twitter and like and retweet the tweet for this episode to be entered in our birthday giveaway!
The organization we are donating to this month is The National Coalition of 100 Black Women, so check them if you'd like to help us support them!
Our Die Hard Dice promo code is " bomBARDed " so if you need dice and/or dice accessories, use that code at checkout to save 10% on your order!
The bomBARDed Bday Giveaway episode will be out on August 24, and Episode 75 will be out on September 7. Thank you so much for joining us and stay safe out there!
https://www.patreon.com/bombardedcast 
@bombardedcast #bardcast