Episodes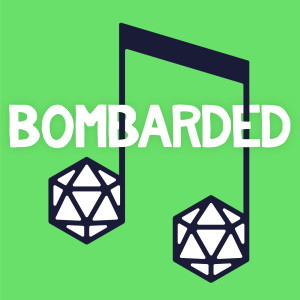 Tuesday Jun 15, 2021
Tuesday Jun 15, 2021
The bards get some advice and a long-overdue lesson from Symbol, and an unexpected call has them bringing together more allies. Now the only thing between them and the treasure they're seeking is a dense forest..and probably more...
We have started the Summer Songs album over on our bandcamp, and we'll continue to add to it as we release the "Summer Songs" Songwriting Summer Series episodes over this summer. Hope you enjoy!
Don't forget to check out THE BARDIC DREAMING FAN ZINE for some awesome artwork, stories, and original music by fans! We love it and cannot thank everyone who worked on it enough for putting it together!
The organization we are donating to this month is the Trans Women of Color Collective, so check them if you'd like to help us support them!
Our Die Hard Dice promo code for the month of June is " BombardJune " so if you need dice and/or dice accessories, use that code at checkout to save 10% on your order!
Episode 2 of the "Summer Songs" Songwriting Summer Series will be out on June 29, and Episode 73 will be out on July 13. Thank you so much for joining us and stay safe out there!
https://www.patreon.com/bombardedcast 
@bombardedcast #bardcast