Episodes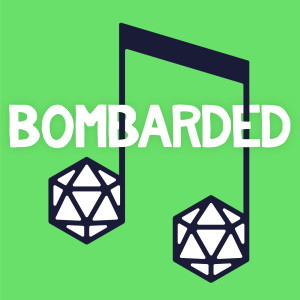 Tuesday May 25, 2021
Tuesday May 25, 2021
Still reeling from Leon's display, the bards give chase and wind up in quite a spot. They also learn something that they can't believe is true! And achieve shocking results using this one weird trick! Only Bicentennial kids will remember...
The Bardic Dreaming fan zine is releasing next week on May 31!! Check out @bardicdreaming on all social medias for more info and sneak peeks of what is going to be inside. If you want to contribute financially, donations can be made to the DOTS RPG Project and Black Table Arts!
Check out the new Map of Beetzart which was designed and drawn by Arne Van Raepenbusch (@missed.creations on Instagram).
The first episode of the "Summer Songs" Songwriting Summer Series will drop next week on June 1 and Episode 72 will be out on June 15. 
And don't forget, our Die Hard Dice promo code for the month of May is " BombardMay " so if you need dice and/or dice accessories, use that code at checkout to save 10% on your order!
Thank you so much for joining us as always and stay safe out there!
https://www.patreon.com/bombardedcast 
@bombardedcast #bardcast