Episodes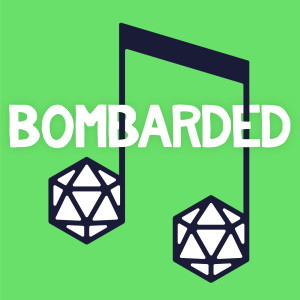 Tuesday May 04, 2021
Tuesday May 04, 2021
The bards end up in both a good and bad place after leaving the Astral plane and say hello, goodbye, and hello again to...a few different things.
The two organizations we are donating to this month are the DOTS RPG Project and Black Table Arts, so check them if you'd like to help us support them!
Our Die Hard Dice promo code for the month of May is " BombardMay " so if you need dice and/or dice accessories, use that code at checkout to save 10% on your order!
Finally, next week we'll have a small announcement episode about our summer schedule that we'll post on May 11, and then Episode 71 will drop on May 25. Thank you so much for joining us as always and stay safe out there!
https://www.patreon.com/bombardedcast 
@bombardedcast #bardcast