Episodes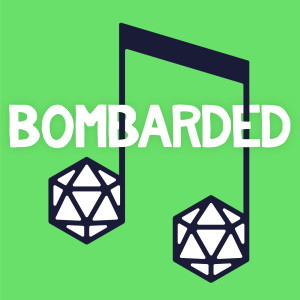 Wednesday Apr 20, 2022
Wednesday Apr 20, 2022
It's the final mailbag episode for the campaign! We answer as many questions about the show as we possibly can, tie up some loose narrative threads, choose some overall favorite things, and talk about the future of the show and where we're headed with this bard-tastic blast of a bardcast. And of course there's a song at the end to cap everything off!
Thank y'all so much for going on this journey with us and supporting us throughout it all. It means the world to us and we have loved being your bards throughout it all, and we can't wait for the next adventure!
At some point in the early summer, we'll be releasing Chaos Sauce Volume 9 and OST Volume 9, and we'll drop in the feed to talk more about that (and probably some other stuff), so definitely stay tuned for that. But for now, we're riding off into the sunset of this campaign and again, thank you so much for all y'all have done for us and stay safe out there! 
https://www.patreon.com/bombardedcast 
@bombardedcast #bardcast