Episodes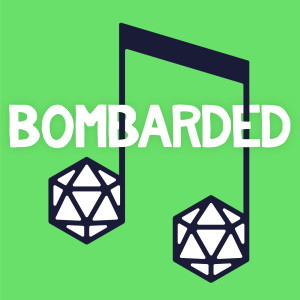 Tuesday Aug 24, 2021
Tuesday Aug 24, 2021
It's a bomBARDed birthday celebration!! We are excited to announce our giveaway winners, sing ourselves a little birthday tune, chat about the past year, and enjoy our final break of the summer!
Thank you everyone for participating in our bday giveaway, and we'll be in contact with the winners soon!
Our Die Hard Dice promo code is " bomBARDed " so if you need dice and/or dice accessories, use that code at checkout to save 10% on your order!
Episode 75 will be out on September 7. Thank you so much for joining us and stay safe out there!
https://www.patreon.com/bombardedcast 
@bombardedcast #bardcast