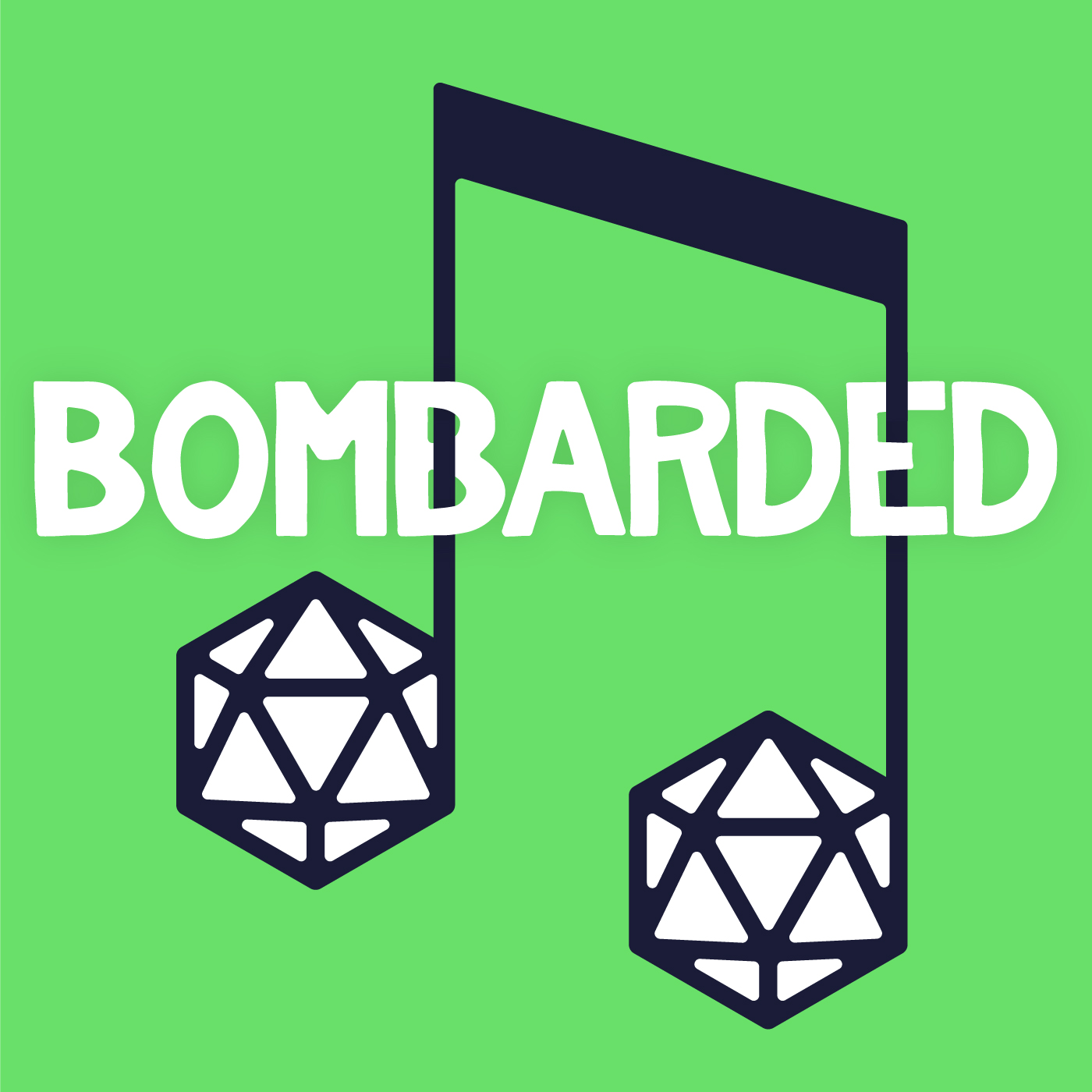 "OST Vol 4" is now available at bombarded.bandcamp.com and includes selections from the backing tracks that Spurrier composed for episodes 31-40 of the show. Feel free to use them in whatever game you're playing, or just jam to them whenever! We hope you enjoy and thanks for listening (And Episode 46 will be out next week on Tues, Dec 17)!
Album Artwork by Mateo Arceneaux ( @Lord0f / marceneaux.com )
Don't forget to check out everything else we have to offer at bombardedcast.com!