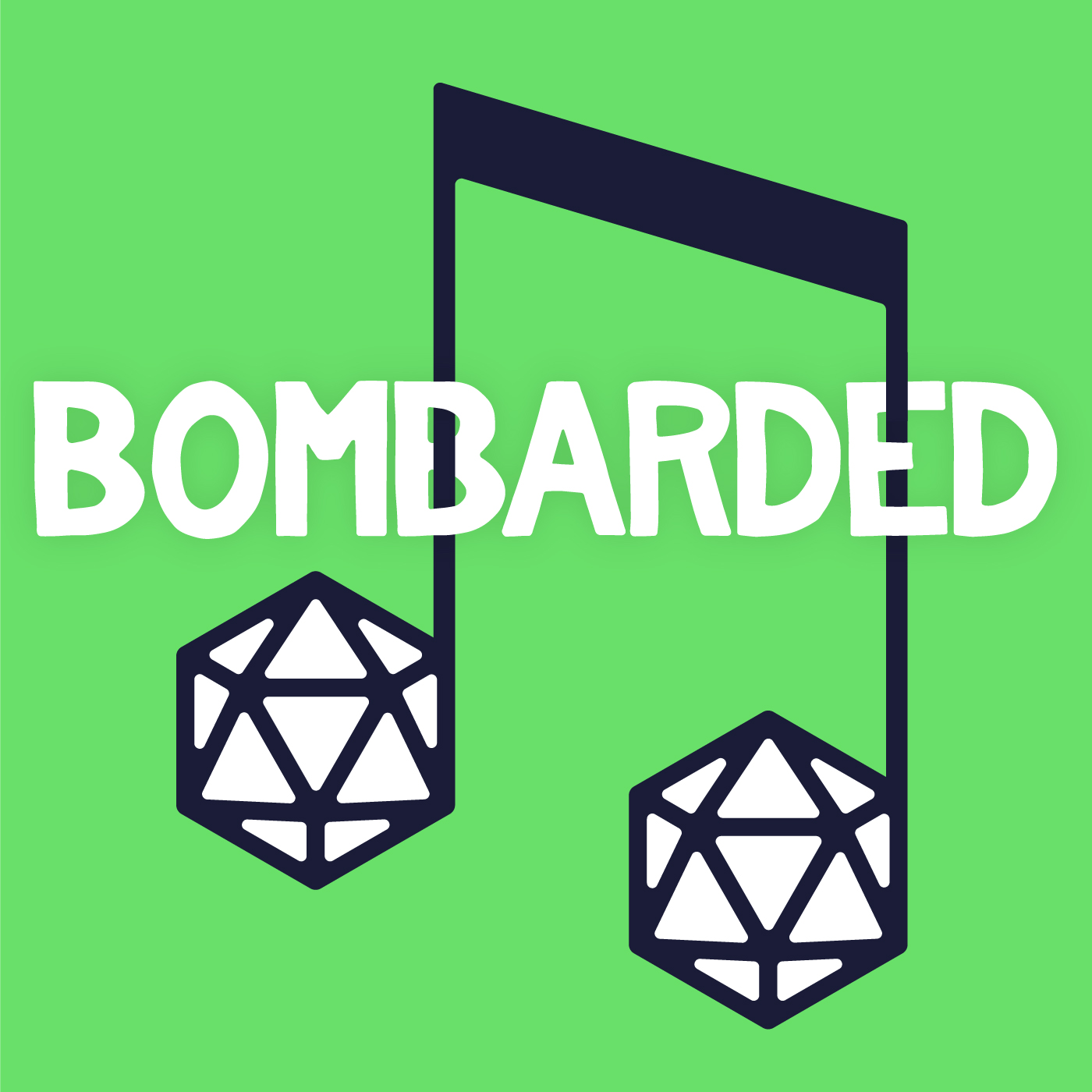 In this end-of-the-year wrap up, our characters have a festive "Snack of All Trades," we re-roll and re-write chords and lyrics for a holiday classic, and surprise Spurrier and Kyle with some birthday magic. We had a lot of fun and we hope you do, too!
Here are the links to the social media posts where you can see the snacks we tried:
Episode 64 will be dropping on January 12, 2021, and be sure to check out The Black Academy of Arts and Letters, which is the organization we're donating to this month!
Thanks for tuning in, happy holidays, happy new year, and stay safe, everyone!
https://www.patreon.com/bombardedcast 
@bombardedcast #bardcast