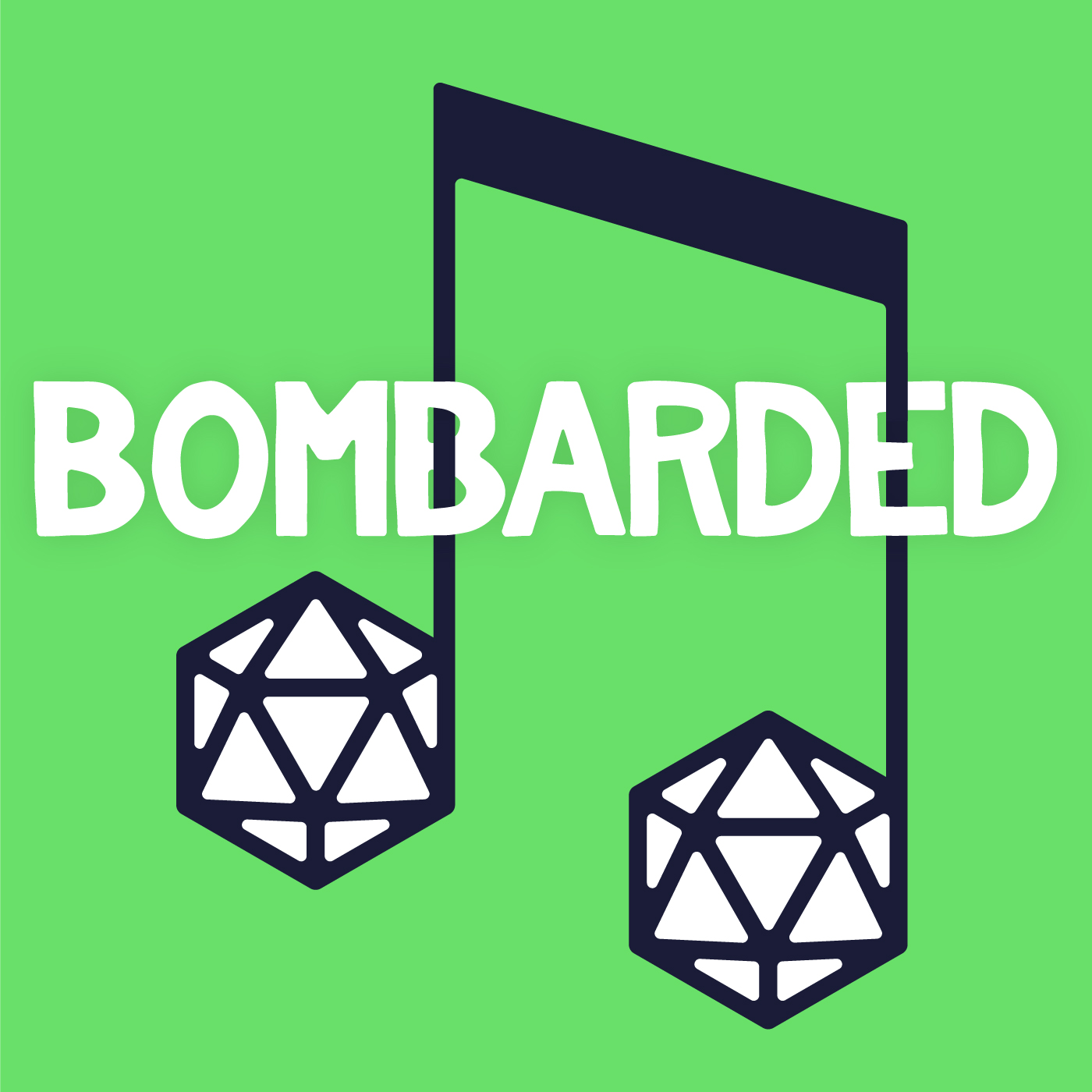 The bards prepare for their next move by making a few calls, getting PUMPED, and shopping!
Chaos Sauce Vol. 6 will be dropping NEXT WEEK on Tuesday, October 27! And OST Vol. 6 will be out on Tuesday, November 10! Huzzah! Also, Goody will be releasing the DM notes for the Flaming Lips one-off here in the next week or two, so be on the lookout for that as well.
Thank you so much for joining us and stay safe out there!!
https://www.patreon.com/bombardedcast 
@bombardedcast #bardcast