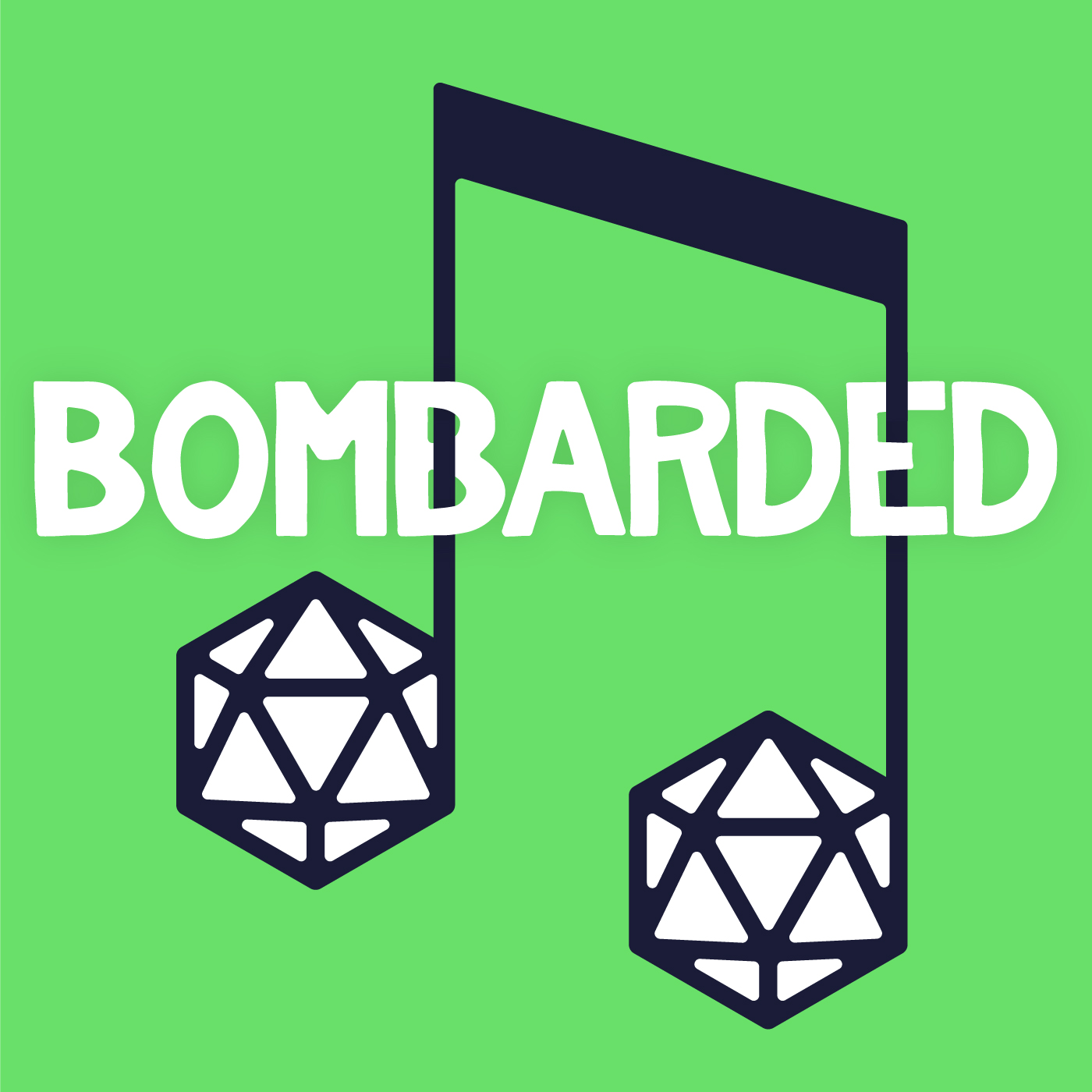 Randy's back home, so you know what that means - killing time with Corinne before assessing the state of the Hemphills. 
The next episode that will go up in our feed is going to be another round of bardlibs, so if you've got any nouns, adjectives, adverbs, etc that you'd like for us to use, send them to bombardedcast at gmail dot com, or just use #bardlibs on twitter to submit them to us! 
Also, it's the 3rd episode of the month, so it's time for another giveaway! Retweet the tweet for this episode and follow us on twitter (@bombardedcast) to be entered to win $30 bard bucks to spend in our online stores! We will announce the winners next episode, so stay tuned! 
We're heading to Gen Con this week, so if you're going to be in Indy, we'll cya there! Thanks for listening everyone!