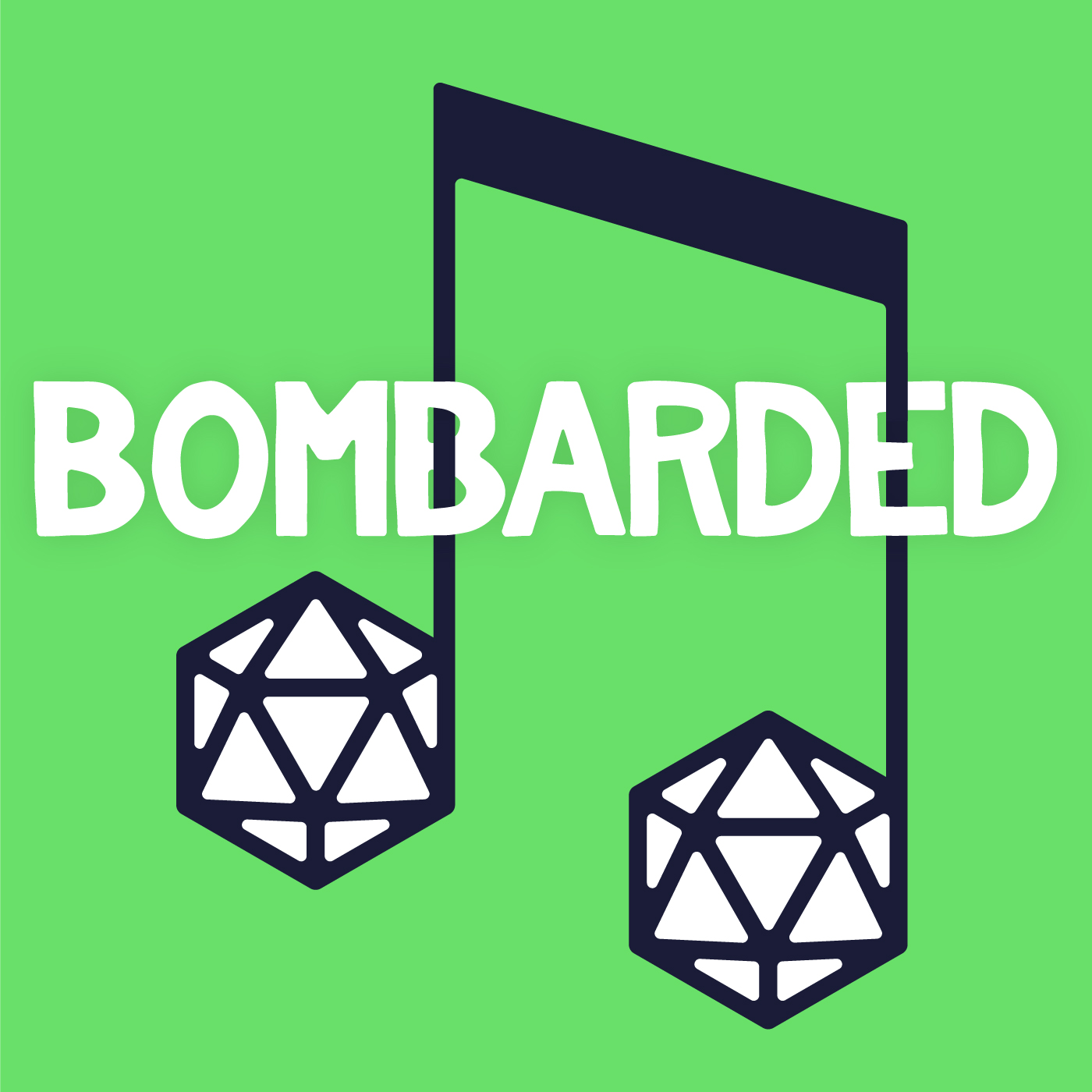 Reluctantly crouched at the start of this room, the bards have to figure out how to get to the other side of the tomb and  find Tubular Phunk Karate. What could be waiting for them behind the final door?
Don't forget to follow us on Twitter at @bombardedcast and like & retweet the tweet about this episode to be entered in our Bard Bucks giveaway! Next episode we will choose two listeners who will win $30 to the BomBARDed Threadless Shop or RedBubble Shop.
Also, we're going to be doing a mailbag episode soon, which we are calling "BomBARDed: Unplugged." So any questions you have for us about the show, the story, how stuff gets made, or just about us in general, send them to bombardedcast at g mail dot com, or just use the contact form on our website. Thanks for listening, everyone!