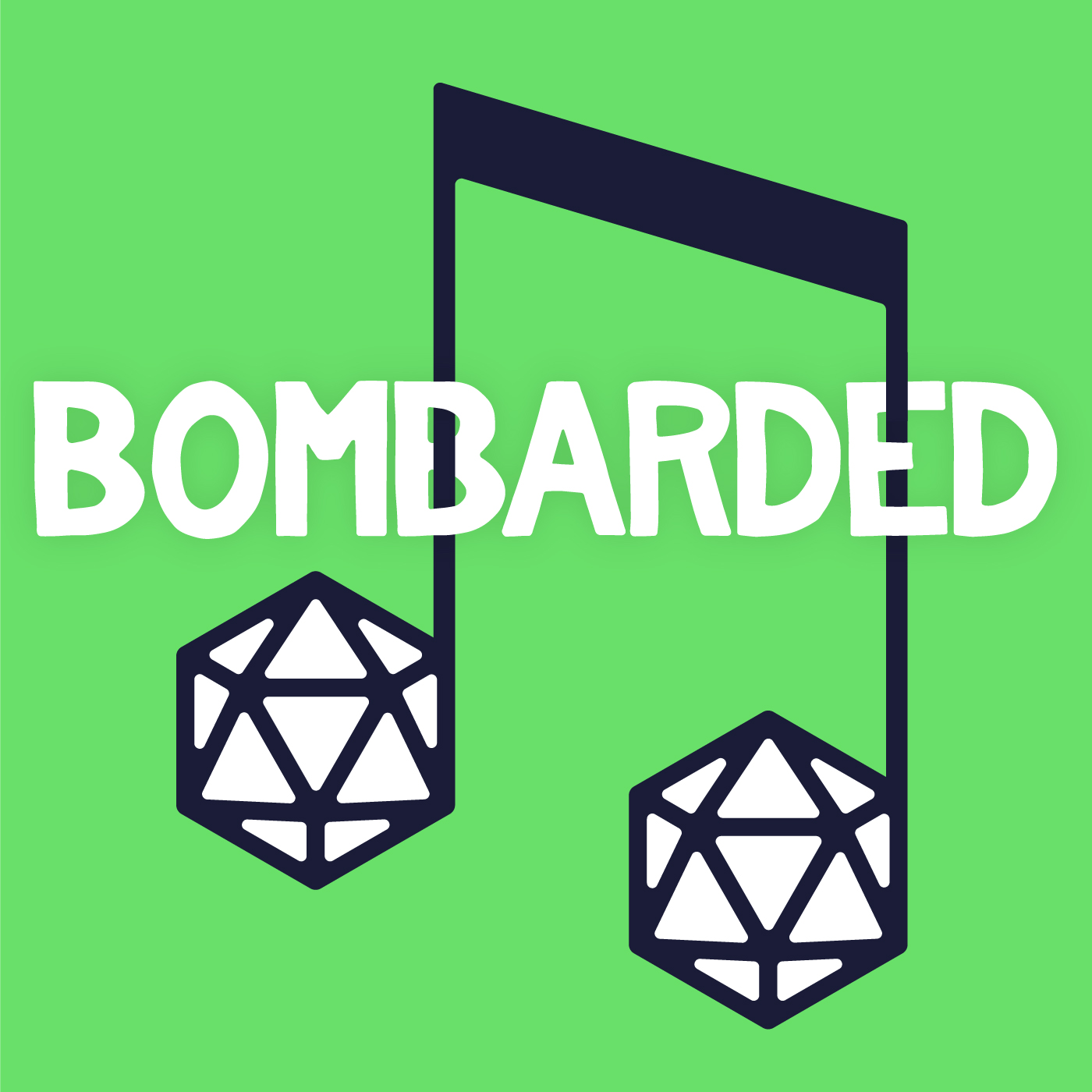 IMPORTANT UPDATE - on the way to record Episode 20 with us, Spurrier was involved in a car accident. Thankfully he and everyone who was in the wreck are ok, but Spurrier did fracture his clavicle (collarbone) as a result of all the craziness. He's resting and recovering at home for the time being, and we wanted to let everyone know that he is going to be alright, but that Episode 20 will be a little late. In this announcement-type episode we've made though, we do a SONG OF REST for Spurrier in order to hopefully speed up his healing, so give it a listen!
We do have some good news to go along with the not-so-good news. Our website is finally finshed and ready for action! bombardedcast.com has info about the show, merch, and a whole lot of other goodies waiting for ya, so check it out!
We also do a Mad Libs and perform it as Yashee, Raz'ul, and Splash. It wound up being pretty fun! Anyways, thanks for your patience and if you'd like to send Spurrier a message on the ol social media, you can reach him at @basser26 on Twitter.
*EDIT* (July 30, 2018) The bardlibs that we did over the past few weeks are now on our bandcamp page ( http://bombarded.bandcamp.com ) instead of in the feed so that the story won't be broken up so much. You can listen to AND download both the individual songs from the episodes as well as the full episodes there, so feel free to check them out if you're itching for those good ol bardlibs! 
LAST THING - if you want to join the bomBARDed discord, hit up @manamogen on Twitter and she'll hook you up!
Thanks everyone!